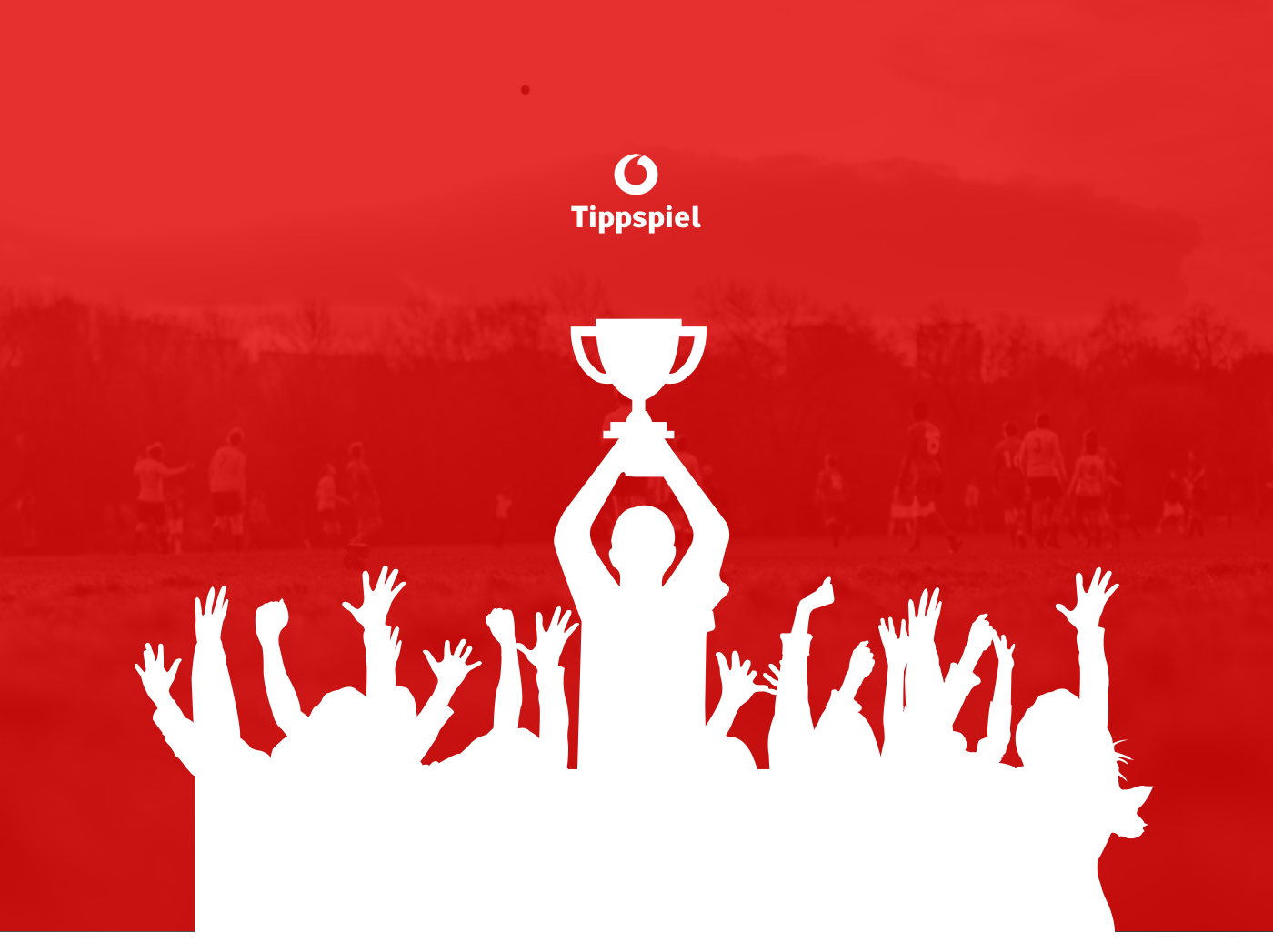 Vodafone uses an amazing app for their internal communication. To increase engagement, Vodafone Germany asked us to design a "Tippsiel" or "Betting Game". Allowing their employees to create a Fantasy Football (Soccer) prediction tournament. The application shouldn't just run in a web environment but also their mobile and tablet app. One of the most fun challenges of designing this game is the usability challenge of not being able to always use hover or drag gestures.
A welcome screen where a user can fill in their username and decide if they want to partake in the Expert Mode where they'll receive additional questions that are a lot more challenging.

We wanted the game to really feel like a game. Not just a digital dashboard that has been touched up with "gamification". To do this we went with a very traditional game menu. This did affect our flow but was well worth the experience. We went trough different iterations of the cup.

On of the important screen designs of our Betting Game. An overview of matches that the player has predicted, including a draw.

After the games are played the predictions are checked automatically. 

An example of a few Expert Questions. Questions such as: "In which minute will the first goal be scored?" or asking about ball possession percentages. Pretty challenging!

Navigating a high score list can be pretty challenging when you have +5.000 colleagues. We added a button to quickly jump to your place in the list and back to the top (if you aren't there).

And finally our users need to be able to create their own groups, invite members and also remove players from a group.
I hope you enjoyed this project. If you did, don't forget to press "appreciate".
If you'd like you can also follow me and my work.